A soul-stoking stack of mindful prompts for modern, curious minds.
Q Cards are the antidote to too much technology, too much talking "at" each other, and not enough time simply listening - deeply - to one another. Each pocket-size prompt is a catalyst for personal growth - helping you exhale, reflect, and reconnect with what matters.
We are all craving more authentic conversations - with ourselves and our fellow travelers. Q Cards take you there. Whether you ask the Qs alone or with friends, Q Cards are a simple, mindful tool to use daily, weekly, or anytime you need some breathing space and inspiration.
Each Q in the stack will invite you into a more intentional state of observation and conversation with yourself. They will spark your imagination with fresh inquiry. Ask you to examine living more bravely. Encourage you to embrace mystery. And help you to lighten up on yourself.
As you pause to get curious and consider your answers, you'll unpack your inner wisdom, rediscover your truth, and clarify your goals and dreams.
Open up your modern, curious mind. Pause to ask a more beautiful question. Then live into your answers.
There are a zillion ways to use the Qs, from road trips to first dates to gatherings by the fire with friends. To get you started, here are 25 ways to use the Qs. So what are you waiting for?

Grab a stack and dive into a deeper, more thoughtful space. Or visit the Q Card shop and download your favorite digital Q Cards to print, frame, and display anywhere you want to cultivate curiosity, connection, compassion, and wisdom.
Read our backstory here.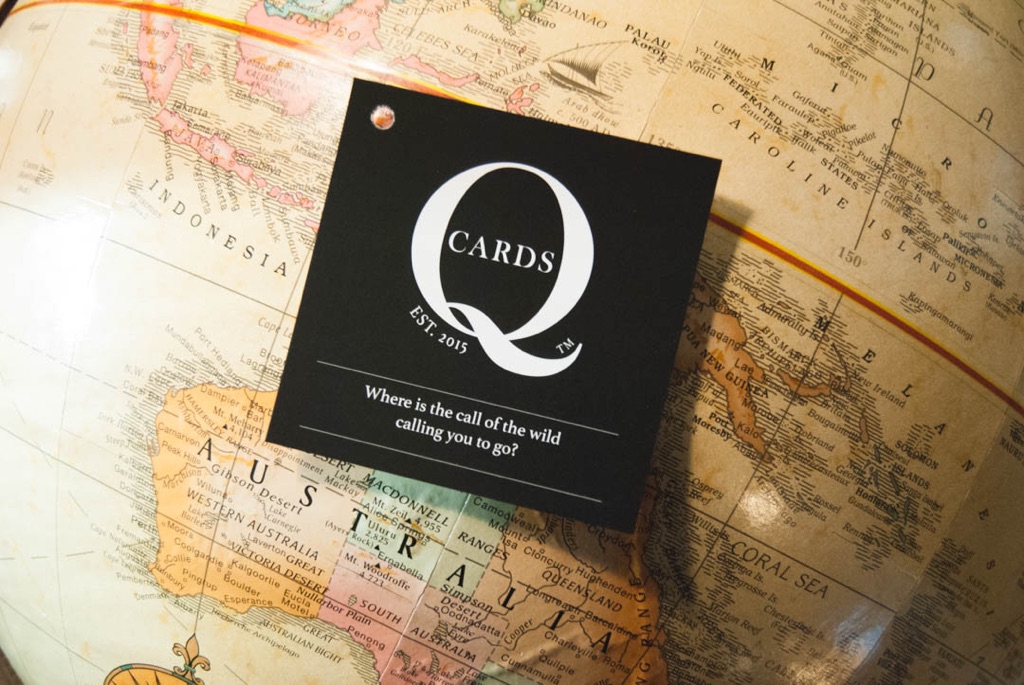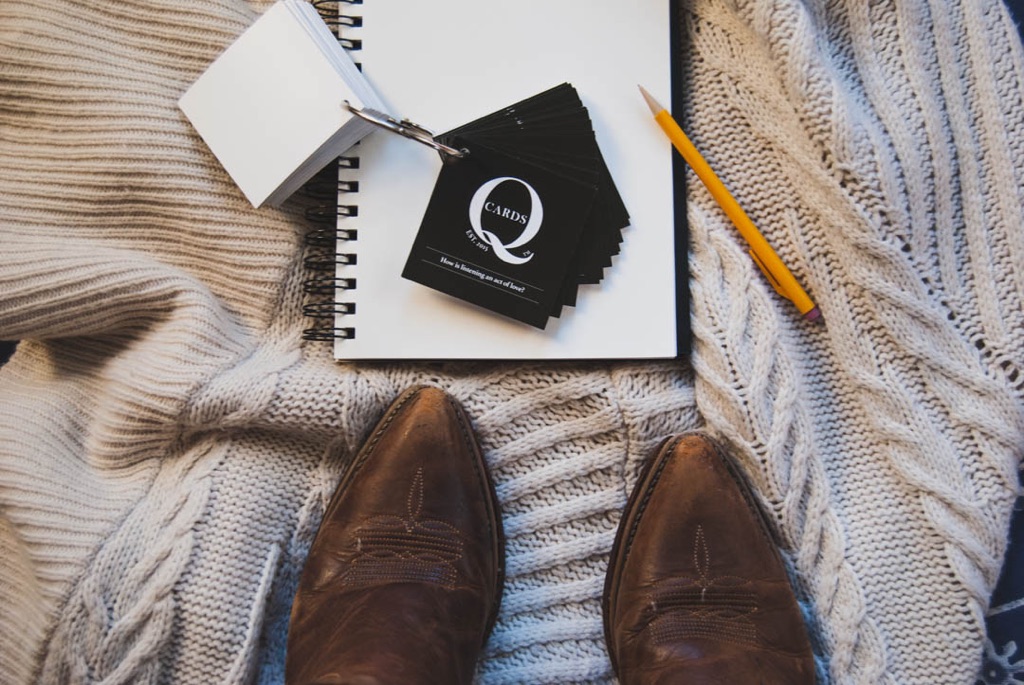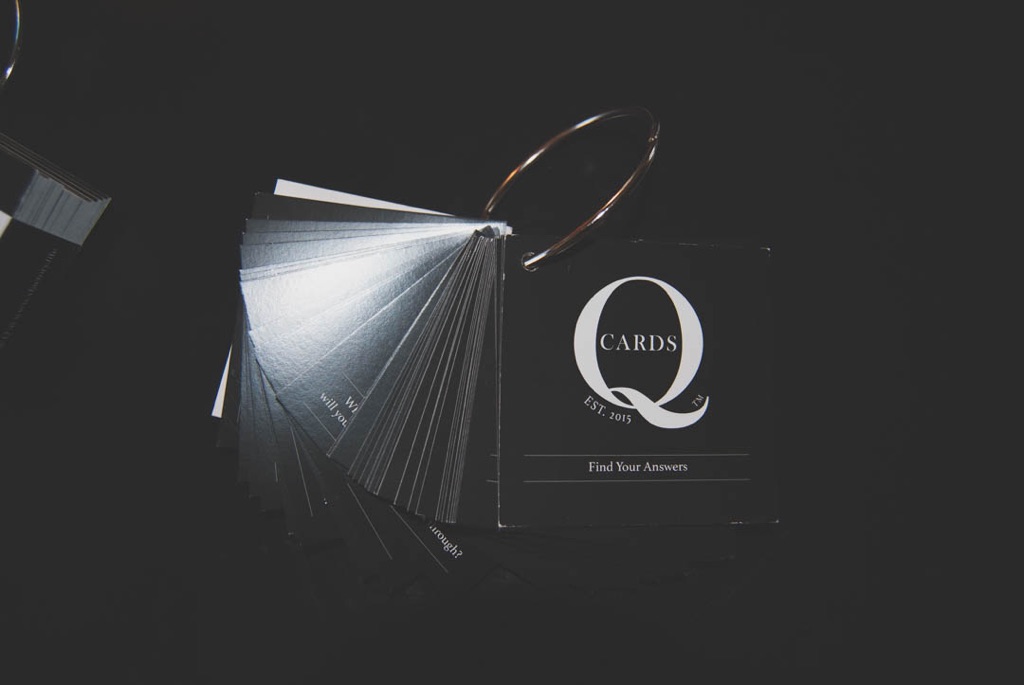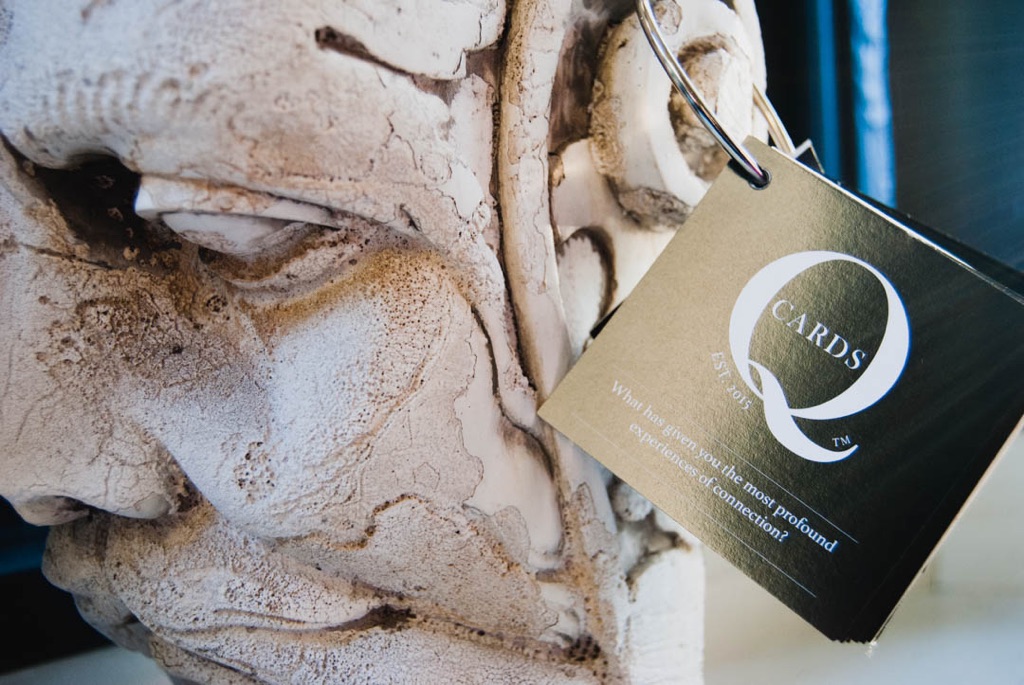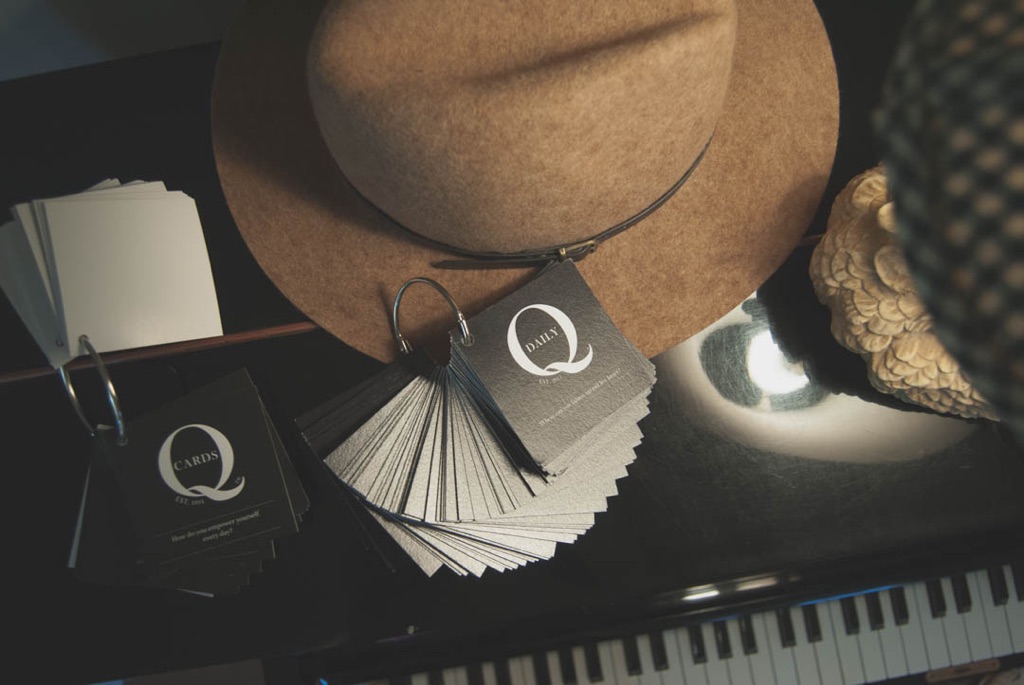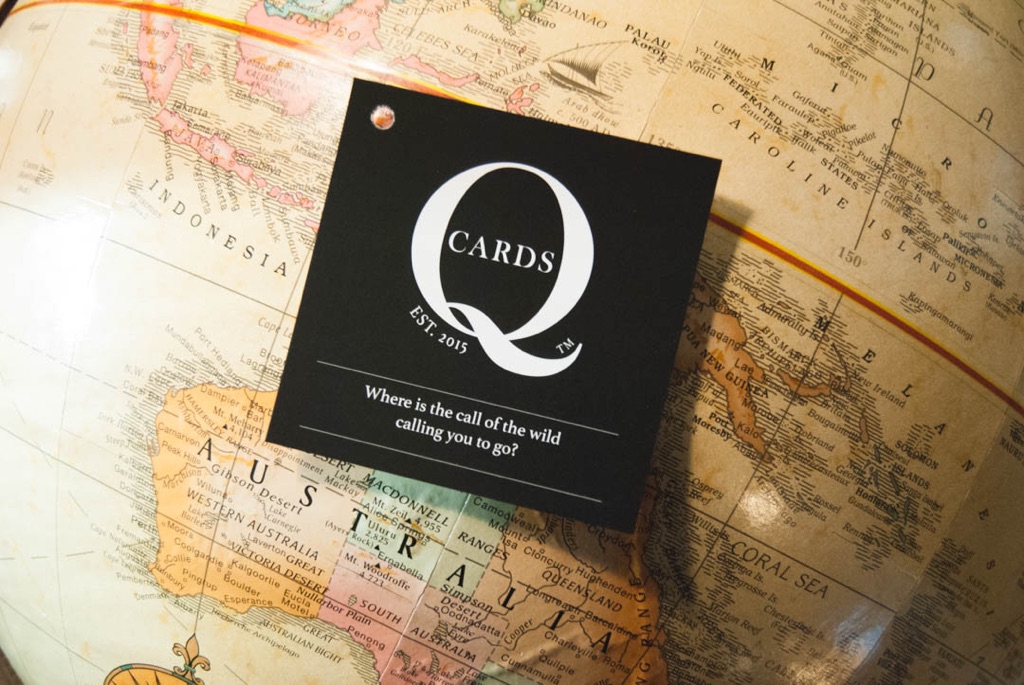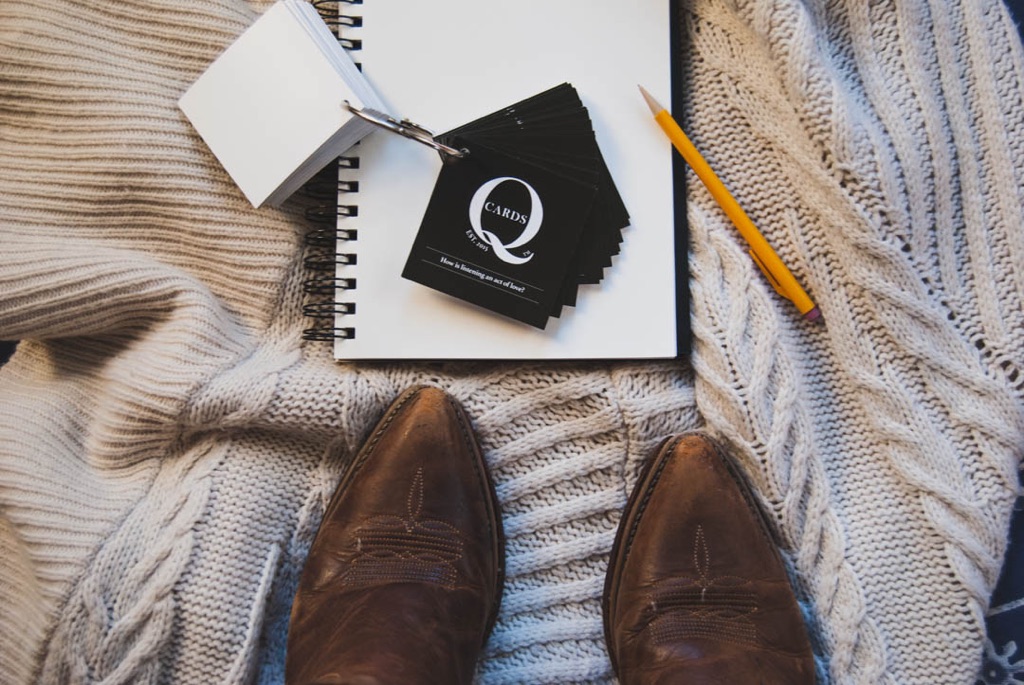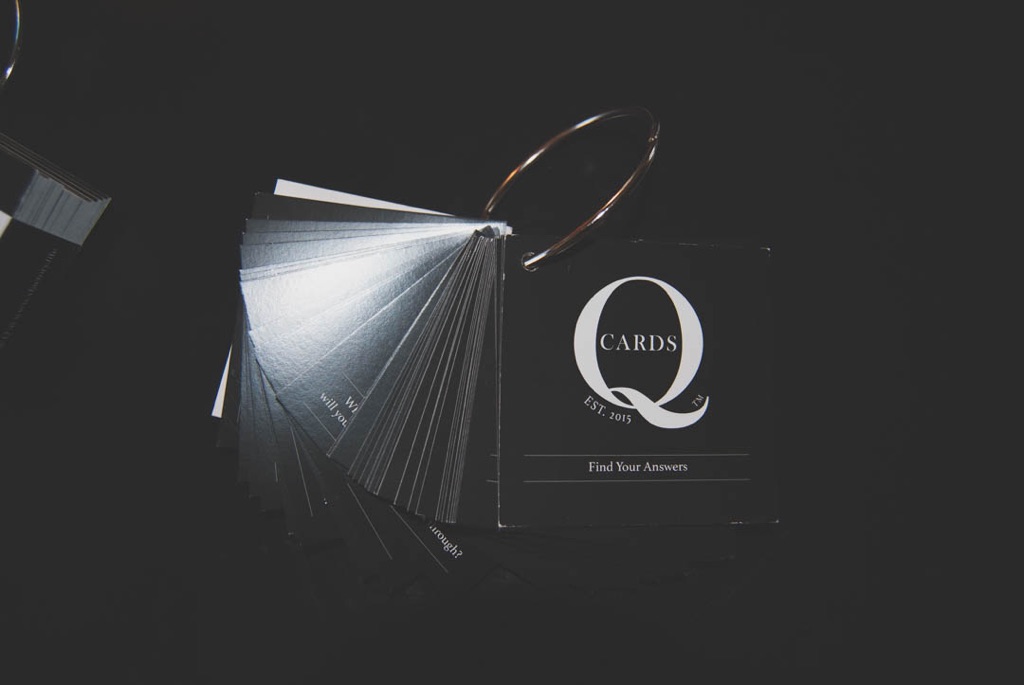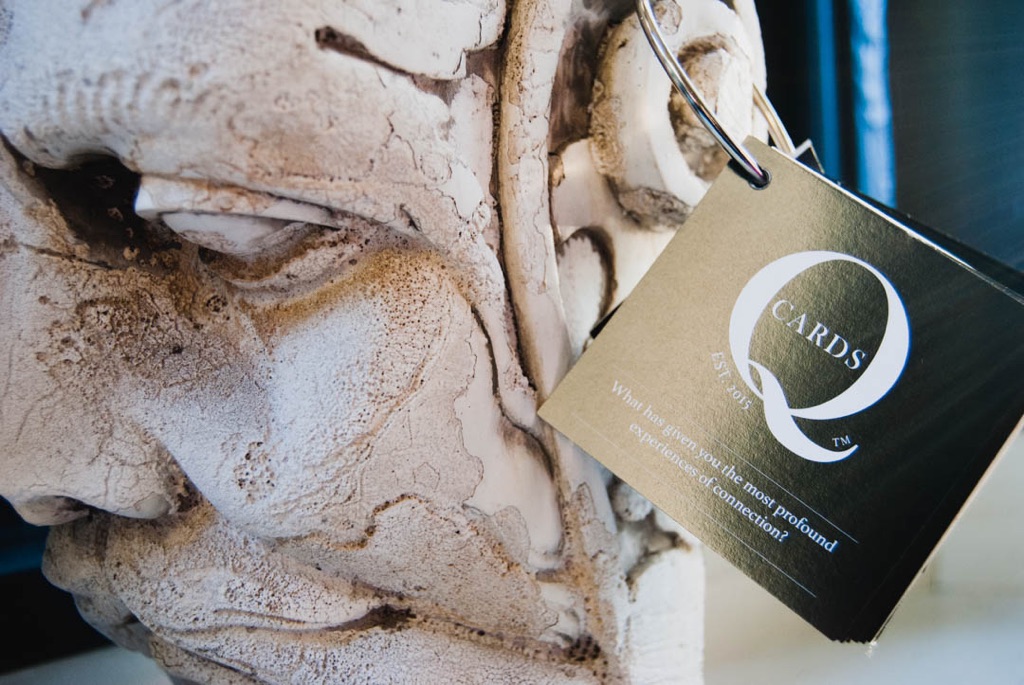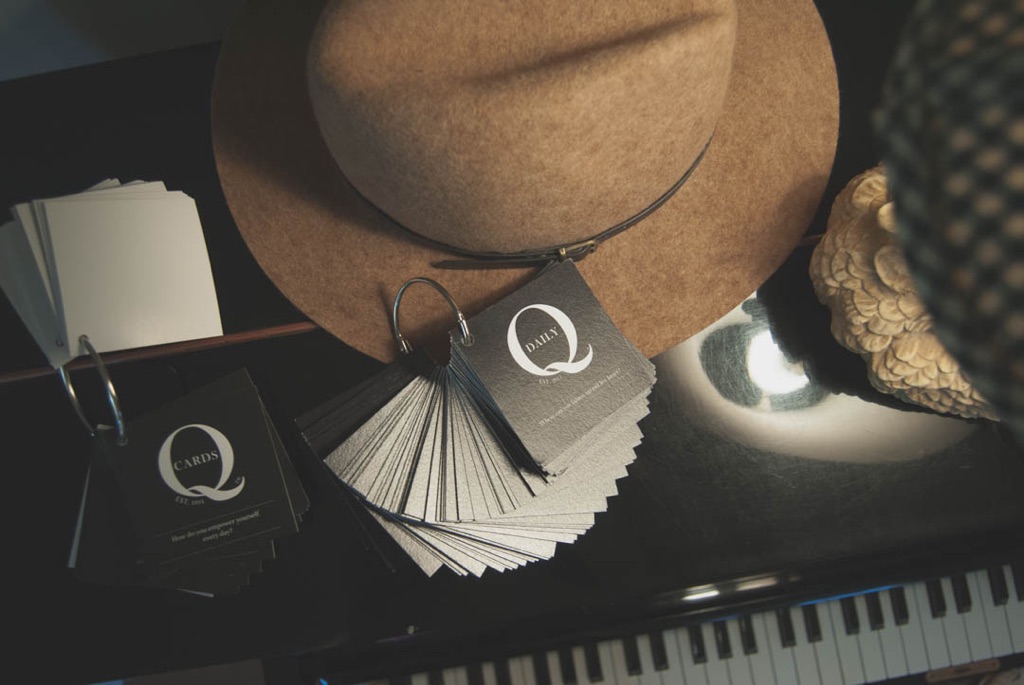 Reviews
"We live in a world where communication is constant. Our social networks transcend time zones and continents, and opportunities to connect have never been more available. However, with constant communication sometimes comes a cheapening of connection. Q Cards are the perfect catalyst for sparking conversation or self-reflection. Reflection that asks us again to think authentically about what makes us who we are, what drives us forward, and what we want out of life." – Skye
"Q Cards are unlike anything I've ever encountered and transcend any traditional category. They're thought provoking, insightful, fun little gems that encourage their users to unlock and investigate feelings and notions of themselves. Simply put, they stir the pot! Q Cards are easy to enjoy solo, with a group of friends, or especially as an ice breaking tool. I've made Q Cards a daily practice and have learned quite a bit about myself in the process." – Emily
"Looking for some answers? As Deb Walsh says, "then ask better questions" and she has in this deck of soul searching and provocative Q cards. Choose one a day for journaling your answers or any of dozens of other thought provoking ways. Allow a Q and a quiet mind to take you on an exploration of your deeper truth, a way I've found that's very insightful, or share them in an intimate circle as a catalyst for conversation and connection, something I'm looking forward to doing. They're going on my gift giving list." – Linda
"Choosing a Q Card each morning has become an important ritual for making more meaningful observations about what matters to me. They've changed the caliber of conversation I'm having with myself, and that, in turn, has changed how I converse with the world." – Natalie
"Every day for two years, a new question would arrive in my email inbox. Questions to provoke thoughts and action. Questions that made me reconsider or change direction. Questions that helped me to love myself and others. Questions that motivated me. Now we have Q Cards to begin our day, share with a friend, or enliven and enrich a party. I bought 5 stacks as stocking stuffers so that this Christmas I'll be giving the gift of inquiry. Life really is all about the questions you ask yourself." – Betsy